DUE TO COVID 19 WE ARE CLOSED UNTIL FURTHER NOTICE
IF YOU WOULD LIKE TO SUPPORT OUR SMALL BUSINESS DURING THIS SHUTDOWN, WE ARE SELLING OUR RETAIL PRODUCTS VIA A NO-CONTACT PICK UP.
VISIT http://jetblackottawa.com/shop 
STAY SAFE EVERYONE
ILONA & BRIAN
xo

Appointments
You can book an appointment with us by calling
(613) 569-4247
or by using our online booking tool. Please note that occasionally we have times that are available that are not shown on the booking app.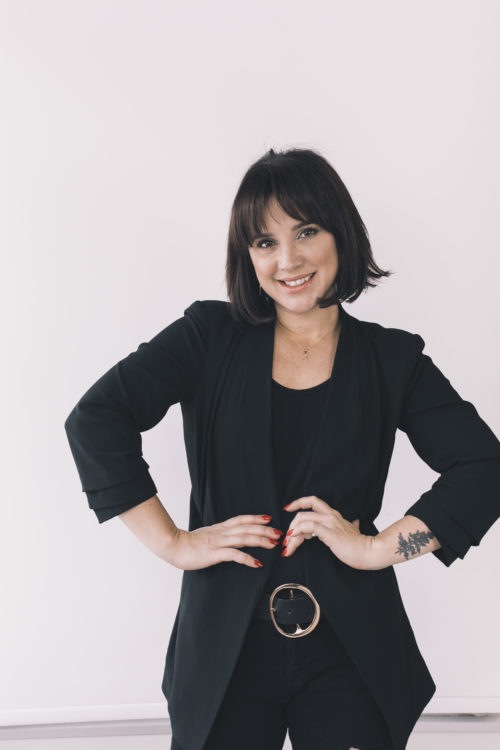 Ilona
Owner & Stylist
Zodiac: Gemini
Recommends:  Negroni or a glass of Red Wine at North & Navy accompanied by any of their pasta dishes.
Bucket List Items: 
Compete on MasterChef Canada
Create an award winning collection for NAHA's
Help build homes or a school in a 3rd world country.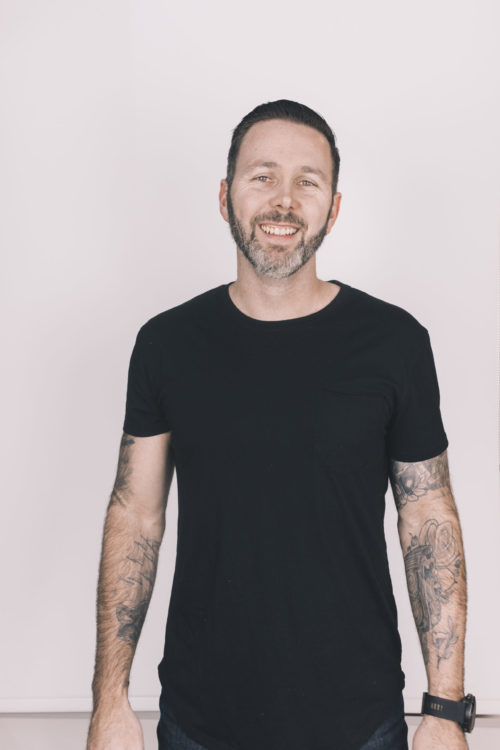 Brian
Owner / Photographer
Zodiac: Pisces
Recommends: 80 day dry aged Ribeye at Fauna, or the North East Ipa at Flora Hall Brewing.
Outside of Jet Black:
Mountain Biking, Soccer, Snowboarding
Software Architect at a fast growing company (Assent Compliance)
Being a dad to our little guy James.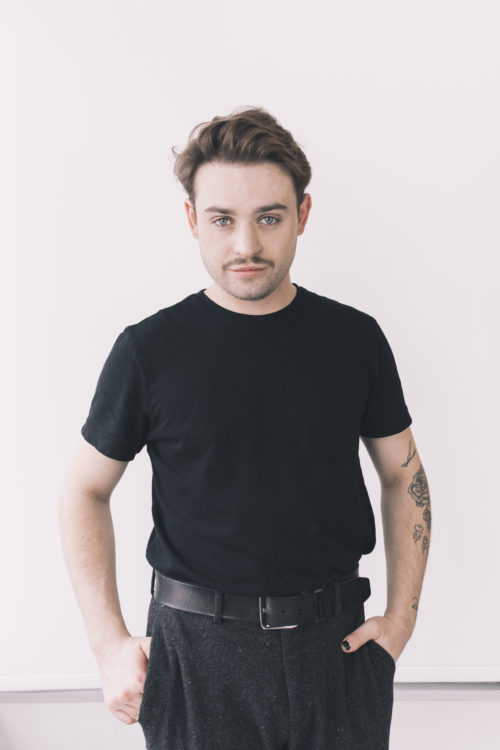 Braden
Stylist
Zodiac:  Cancer
Career Highlights: 
Paris Fashion Week 2019

Sharon Blaine Avant Garde – L.A. 2019

Tigi NYC Transient Cutting
Inspired by:  Life, Art, Fashion, Travel, Food, Adventure, Music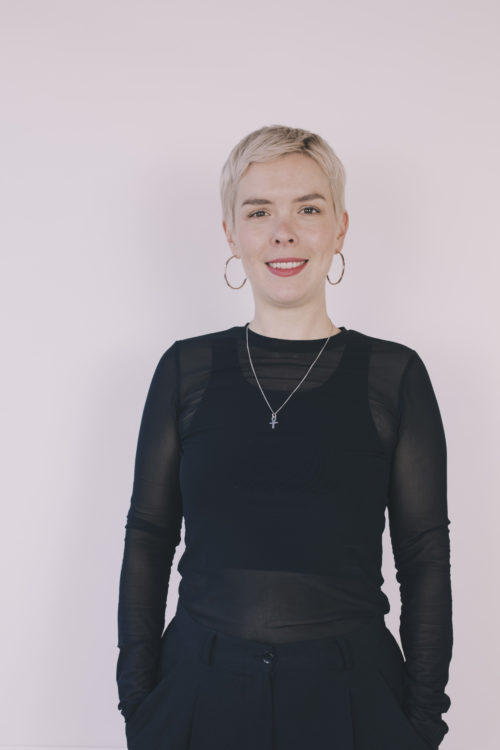 Gillian
Stylist
Zodiac: Aquarius
Recommends:  Negroni at Riviera or whatever is fresh at Two Six Ate.
Guilty Pleasures:  Reality TV, Cooking Shows, Mac n Cheese, Animals on Instagram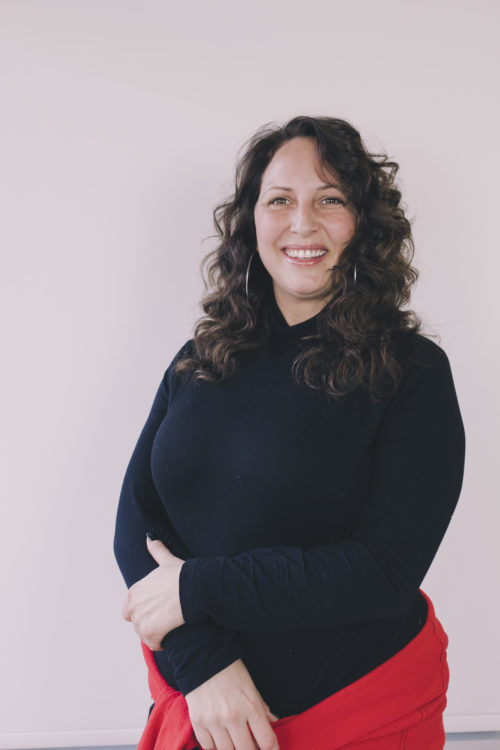 Jenny
Stylist
Zodiac: Capricorn
Recommends: The wu se chicken at So Good on Somerset.
Career Highlights:
Paris Fashion Week 2019
Doing hair on TV & Movie Sets.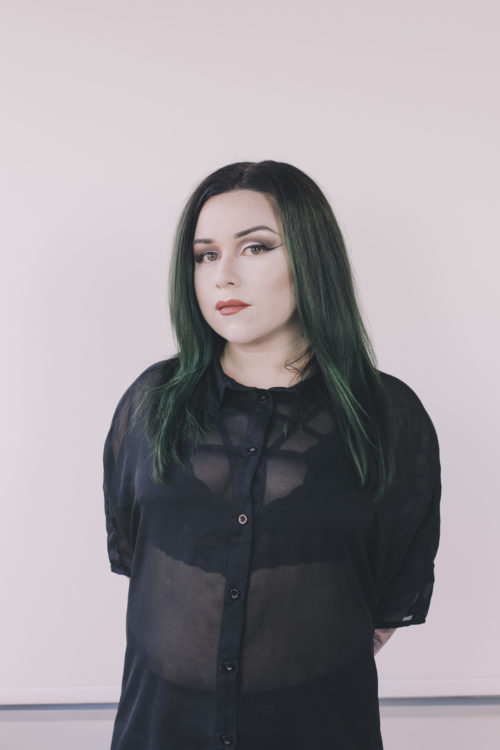 Kat
Stylist
Zodiac:  Capricorn
Outside of Work:
Heavy Metal Concerts
Spa Days
Horror Movies
Bucket List Item: Hike Trolltunga (Norway)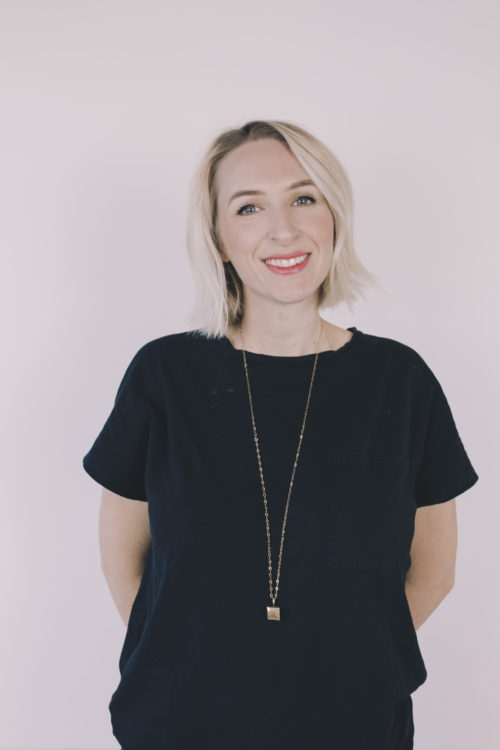 Leslie
Stylist
Zodiac: Leo
Recommends:  The risotto at the Wellington Gastro Pub
Career Highlights:
Sasson ABC Cut, London UK
Wella Master Colourist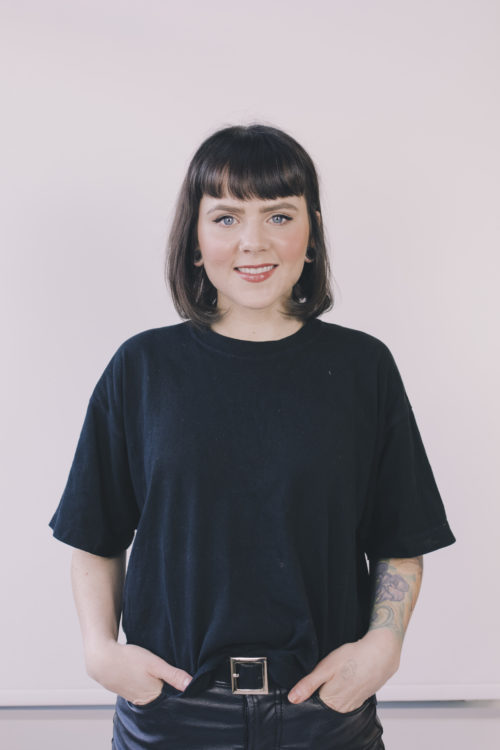 Maddie
Stylist
Zodiac: Aries
Recommends: Mooshu for their delicious and also vegan friendly Ice Cream.
Bucket List Items:
Refurbish a van and tour around.
Go snowboarding and surfing in Japan.
Take my mom travelling.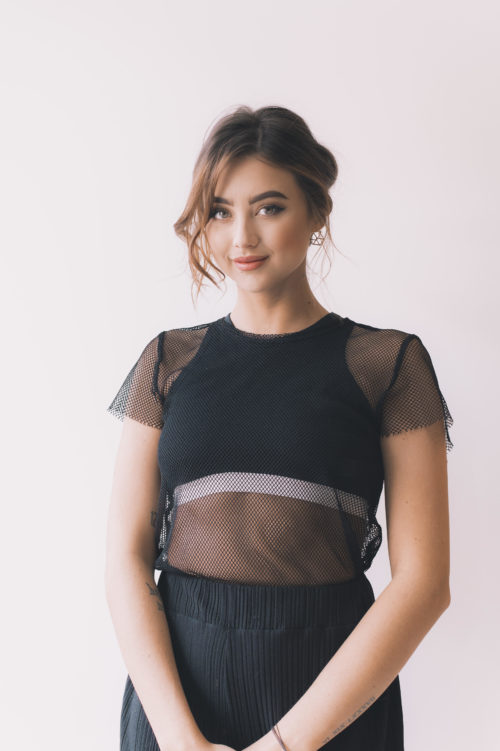 Savanna
Stylist
Zodiac: Sagittarius
Career Highlights:
Art of Balayage 2019
Wella Cut Craft 2017 & 2018
Competing in Las Vegas at Wella Trendvision
Recommends:  Riviera for a drink in the stunning space, or North & Navy for any of the pastas.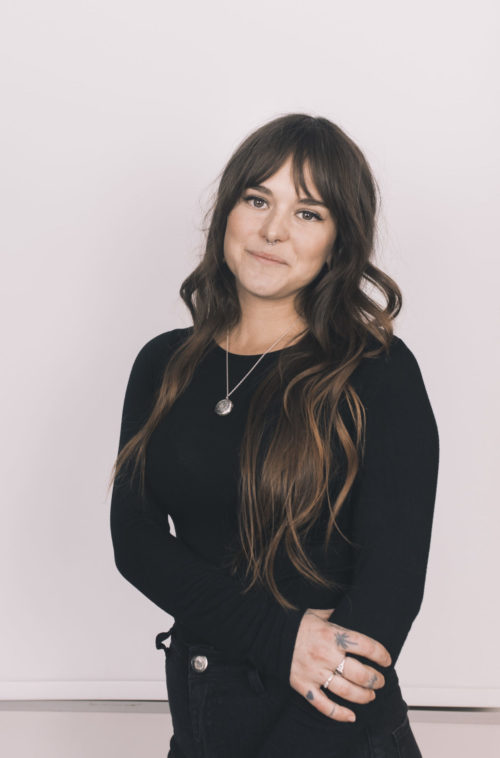 Skye
Stylist
Zodiac: Aquarius
Recommends: An Elderflower Collins at Joeys
Loves: Travelling, spending time at the cottage and the outdoors.
Nickname: Pie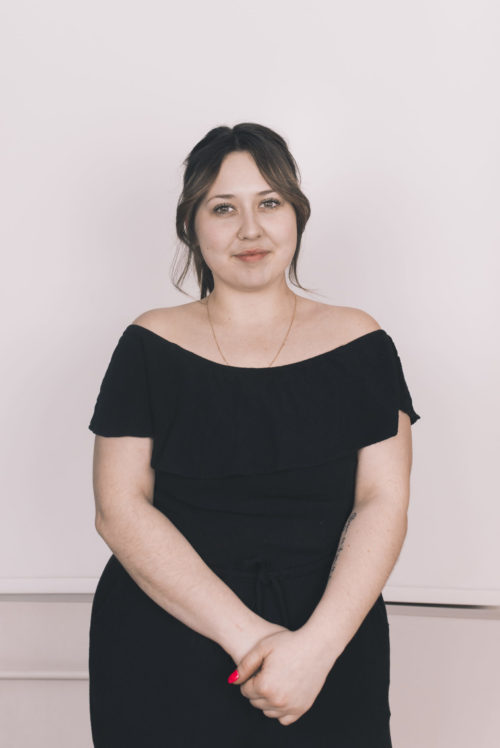 Brooke
Apprentice
Zodiac: Leo
Recommends:  The green curry at Royal Thai
Bucket List Item: To own a dog shelter for rescue dogs.
Next Destination:  Italy or Alaska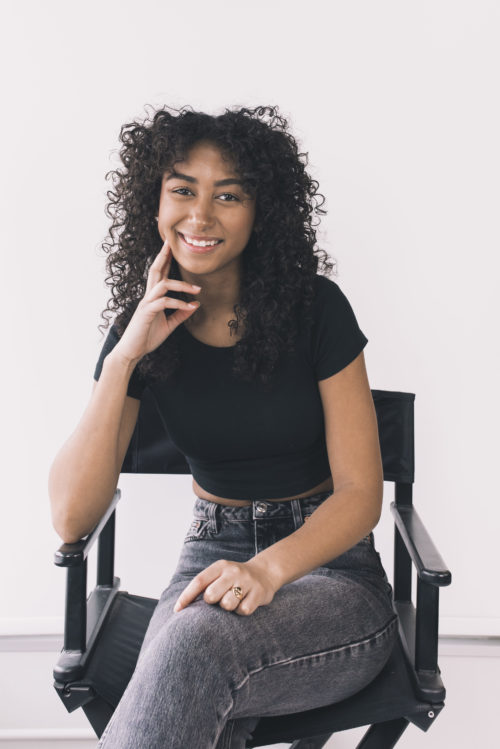 Alfa
Front Of House
Zodiac:  Capricorn
Would love to visit:  Peru or Taiwan
Studying: Biopharmaceutical Science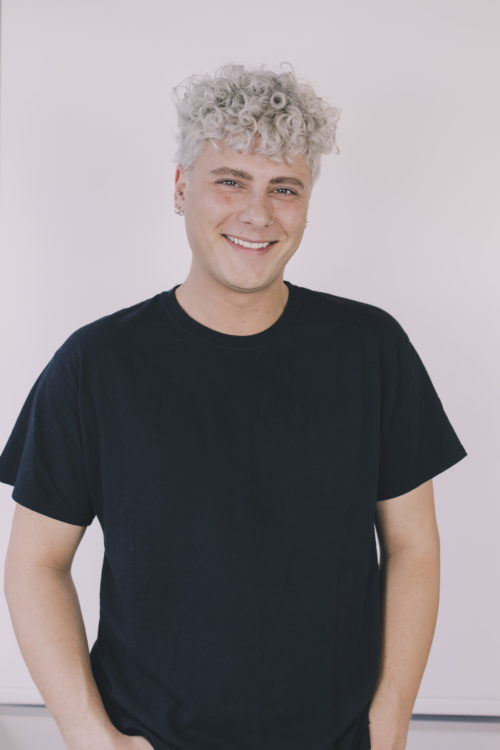 Kearn
Front Of House
Zodiac:  Taurus
Recommends:  A negroni at Riviera
Travel Agenda:  Scotland to see where my family is from.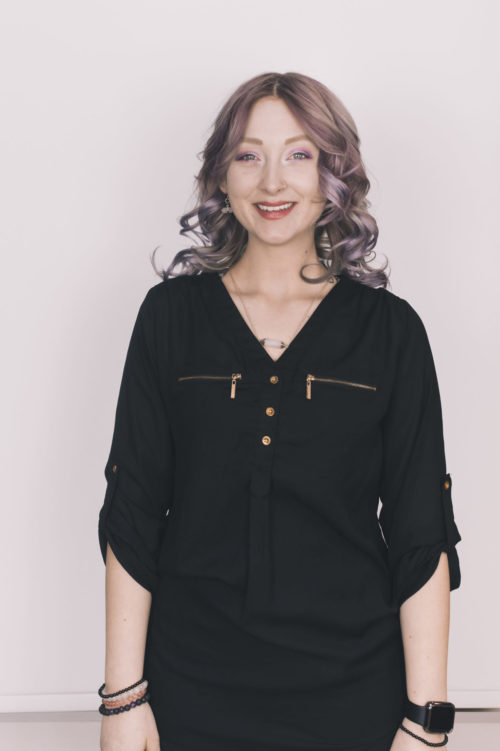 Kelsey
Front Of House
Zodiac:  Sagittarius
Recommends:   The Triple Fondu at Cocoa 70
Woule love to see:  Peru, Egypt and Hawaii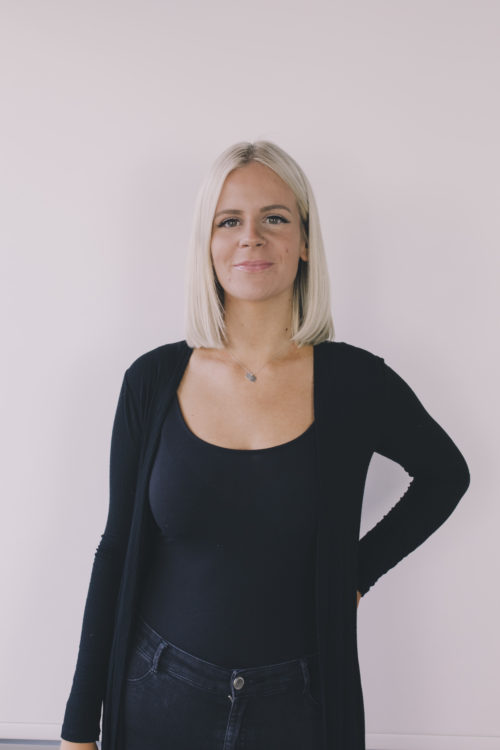 Iva
Assistant
Zodiac: Gemini
Recommends: Joeys for the Sushi Rolls
Bucket List Items:
Own a vacation home in California
Complete my masters degree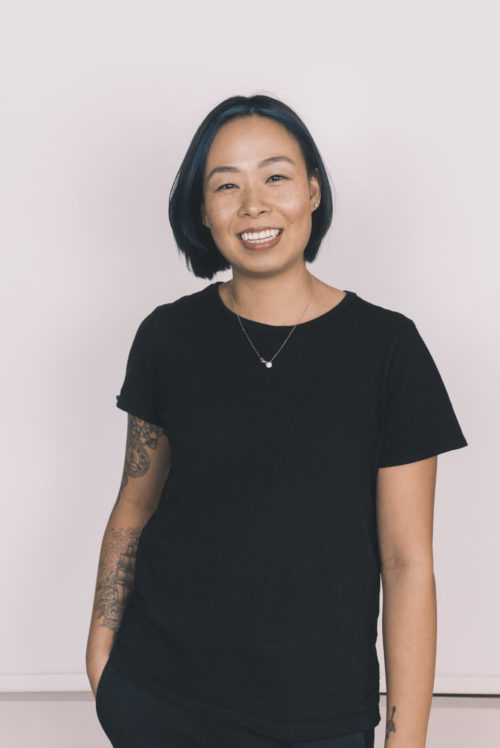 Leila
Assistant
Zodiac: Cancer
Recommends:  Drop by in the afternoon to the Whalesbone on Kent St for a bowl of chowder and a lobster roll for a quick and yummy lunch!
Guilty Pleasure: instant noodles
Prices
Download our Price List
Please note prices are before taxes, haircuts include a shampoo and blow dry.  Bang trims & consultations are Free, please call in to schedule.
Rewards
Reward Points
As a client of Jet Black you automatically earn reward points on every visit, but you can also earn points in other ways! To view your reward balance login in to our online scheduler and visit the reward section under my account.
100 points is equivalent to $1.00
Earn Rewards
1000 points – refer a new client
5 points – for every $1 spent on retail products
1 point – for every $1 spent on services
Redeem Rewards
On checkout ask our receptionist to verify your balance and apply your points (minimum $5)
Retail Rewards
Bring back 5 empty product containers for us to recycle (purchased at Jet Black) and your next product is on us!
Something is wrong.

Instagram token error.
Policies
Babies & Kids Look, we know your baby is a miniature Einstein who can bench press a Cadillac at 10 months, quit braggin'. We love to hear about your super-kids, but encourage you to leave them at home while you're at the salon. We provide an awesome environment full of things that could unintentionally harm your miniature prodigy, like hot tools, sharp cutters and colourful language. We want to provide as peaceful an environment as we can for everyone at Jet Black, so stick with the pictures.
Returns We unfortunately do not offer refunds on products or services, but do offer an exchange on products with the receipt. We do this because we want to make sure everyone leaves with what they came in for, and with a smile on their face. If you're not loving the look, we offer a complimentary re-visit with your stylist.
Cancellation At Jet Black, we know exactly what stressed can look like. You wouldn't like it if we stood you up, so try not to leave us hanging. Give us at least 24 hours notice to fill your slot on the dance card, and we'll waive the 25% late cancellation surcharge on the account and 50% for no-show. We know there are circumstances beyond our control sometimes, so if you're super nice and have a good reason (along with a coffee for your poor stylist) we might reconsider.
Punctuality We schedule around you- Not just because you're fabulous, but because you've been kind enough to let us know in advance what you want. We've planned and slotted you in, so please make sure to not be late. We don't want the ripple effect of reschedules, so give us notice if you know you're going to be tardy so we can properly plan for the client following you. If you're really late, we may have to reschedule to a better time.
Contact Us
You can contact us by email or phone and we will get back to you during business hours or before.  You can also book appointments online through the booking link which is also found in the menu.